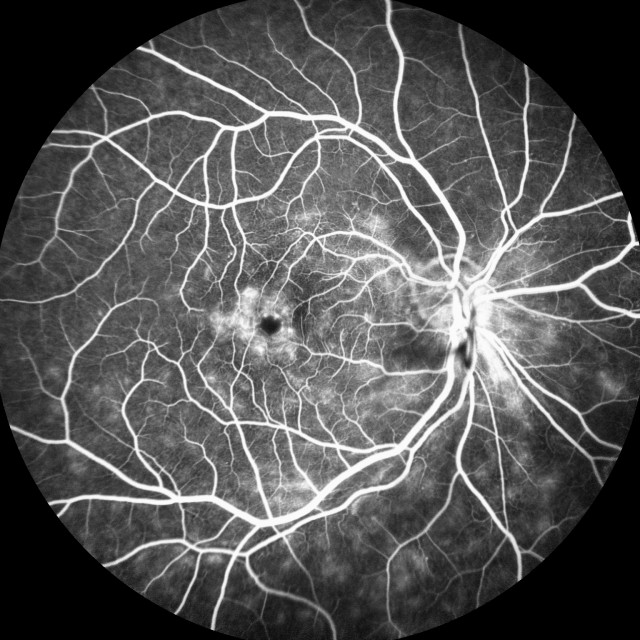 Research
The Department of Ophthalmology & Visual Science performs both basic science and clinical research. Students wishing to perform research either towards a University Degree should contact the Graduate School of the University of Chicago for further information.
Quick Links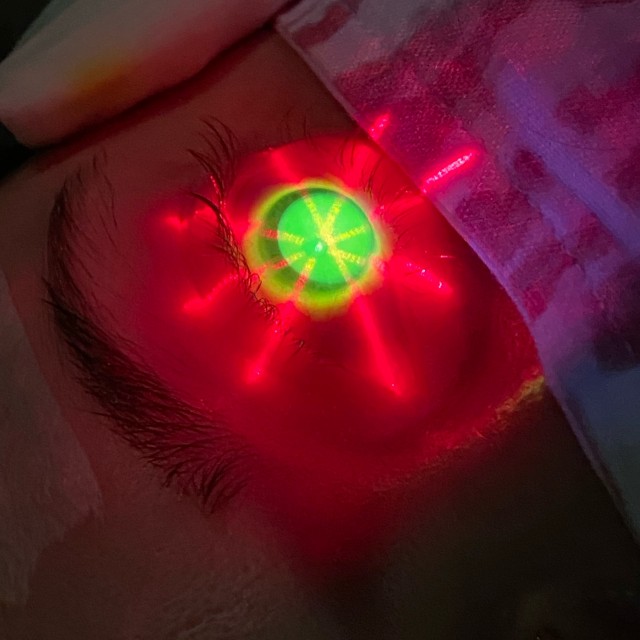 Basic Science Research
The basic research facilities include the visual psychophysics laboratories and the laboratories for the study of toxoplasmosis and retinal pigment epithelium transplantation. We are studying treatment of age related macular degeneration and diabetic macular edema and are involved in numerous clinical trials. The Retinal Genomics Lab focuses specifically on molecular mechanisms of retinal disease. We are also developing one of the world's leading centers for the study of toxoplasmosis.
Clinical Trials
The Department of Ophthalmology has been involved in more than 45 clinical trials for patients with various ocular diseases, including age-related macular degeneration, central retinal vein occlusion, diabetic retinopathy, glaucoma, and dry eye disease.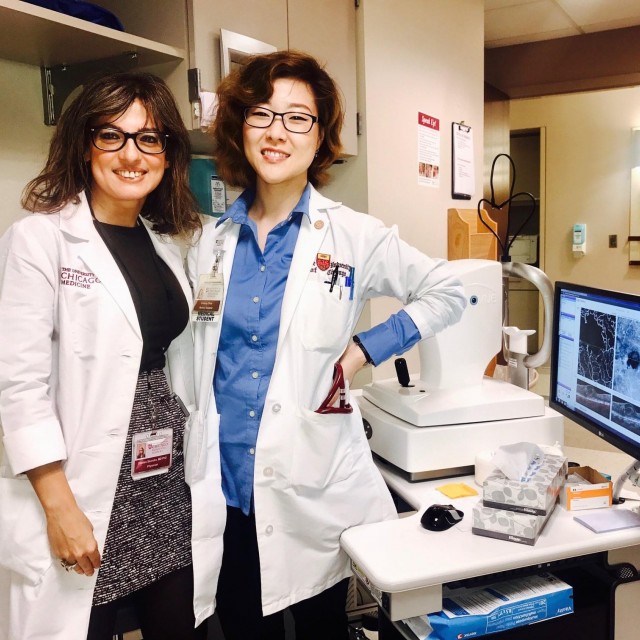 Collaborate with Us
Are you a researcher interested in collaborating with us for a clinical trial or bench research project?
Please send the Department of Ophthalmology & Visual Science the following documents in order for us to assign a doctor to your study:
Protocol
Consent Forms
Clinical Trial Agreement (CTA), if applicable
Any additional information that is pertinent to the study and/or site visit.
Visit "Our Doctors" page to see a directory of our faculty and learn each doctor's area of interest!
Quick Links